It seems crazy to think that only a couple of years ago ample aircraft availability was one reason why the industry was seen as favourable to start-up carriers.
Today, if you do not have capacity to hand, your options can be extremely limited – even if you are a long-established airline with pipelines to OEMs, lessors and the best MRO facilities.
Whether it be engine recalls, parts shortages, maintenance delays, or late deliveries of new aircraft, capacity is hard to come by, often grounded when you do have it, and expensive to maintain, particularly if it involves the latest-generation technology.
Talk to airline chiefs and stories emerge of carriers having to wet-lease capacity to cover for grounded wet-leased capacity that was already covering for grounded capacity, or aircraft leasing deals falling through at the last minute because the previous operator decided it wanted to extend its deal after all, or because another carrier gazumped them.
Leaders of airlines operating older aircraft types have even been heard to express relief that they are yet to take the plunge on newer technology, given its vulnerability to reliability issues and spares shortages.
Among other impacts, airlines that are still bringing grounded capacity back into their fleets are having a hard time doing so.
When it comes to new aircraft, chief executives acknowledge that deliveries are now expected to be six months late. Programme delays, meanwhile, have given older jets – notably the Airbus A380 – an unlikely stay of execution.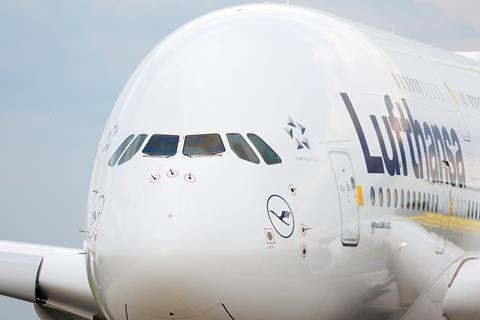 Lufthansa now expects to continue operating its recommissioned A380s through the late 2020s or early 2030s due to factors including delayed deliveries of new Boeing 777-9s.
Lufthansa is also waiting on delayed Airbus deliveries: "We have A320s sitting on the ground in Toulouse [and] Hamburg," says group chief executive Carsten Spohr. "There are A350s on the ground in Toulouse. We're waiting for almost every aircraft right now."
Amid the delays, some airline chiefs note how slower deliveries of new-generation types will have a negative impact on the industry's sustainability mission.
At many carriers, network opportunities are being left untapped.
Recent developments suggest the challenges might get worse before they get better.
Airlines recently learned, for example, they will need to remove hundreds of Pratt & Whitney PW1100G geared turbofan engines from the wings of Airbus A320neo-family jets by the end of 2024 to inspect for defective high-pressure turbine and compressor discs.
Also in early September, Boeing said that roughly 165 of the 737 Max 8s in its inventory of undelivered aircraft will require detailed inspections and rework to address a recently revealed issue with the jets' aft-pressure bulkhead.
And on parts shortages, "I think it will get worse, because now you are starting to see the secondary affect… everybody is buying up spare parts, so you are creating even bigger demand than is actually required", Air Serbia chief executive Jiri Marek says.
Constrained capacity might not be a bad thing for airlines per se, but unpredictability can be. This is a potentially years-long headache that airline chiefs are reluctantly learning to live with.